Chase Untermeyer was United States ambassador to Qatar from 2004 to 2007, on appointment of President George W. Bush.
A 1968 graduate of Harvard College with honors in government, he served during the Vietnam War as an officer in the United States Navy aboard a destroyer in the Western Pacific and as aide to the commander of US naval forces in the Philippines. Upon his return to Texas, Ambassador Untermeyer was a political reporter for the Houston Chronicle and a member of the Texas House of Representatives, elected for a district in Houston.
He left the Legislature in 1981 to go to Washington as executive assistant to then-Vice President Bush. Three years later, President Reagan appointed him Assistant Secretary of the Navy for Manpower & Reserve Affairs. When George Bush became president in 1989, Mr Untermeyer returned to the White House as Director of Presidential Personnel and in 1991 was appointed Director of the Voice of America.
Ambassador Untermeyer is currently professor of practice at the Hobby School of Public Affairs at the University of Houston. He is the author of three volumes of diary-based memoirs of the Reagan and first Bush administrations.
---
Train Your Team
Schedule a training for your team with Ambassador Chase Untermeyer. Click to learn more about How Important People Act and Leadership Lessons Great and Small.
---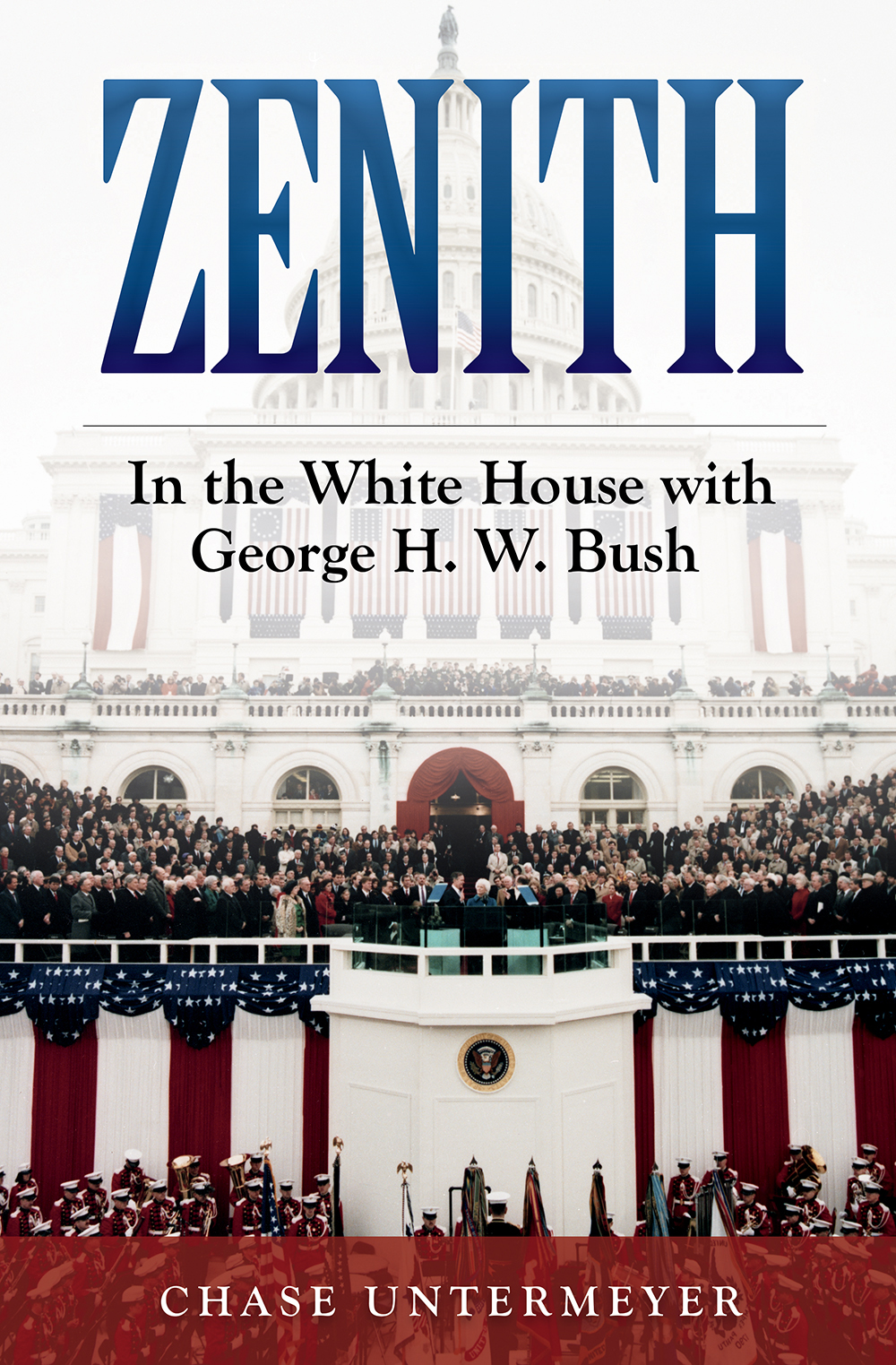 Zenith concludes Ambassador Untermeyer's memoirs of the Reagan-Bush era with an insider's look at the first Bush Administration, when he advised George H.W. Bush on appointments and later headed the Voice of America.
Ambassador Untermeyer's most recent book How Important People Act contains over 100 pages of specific and practical things to do – and not do – when you're in public.
When Things Went Right is a colorful and insightful portrait of Washington at the beginning of the Reagan-Bush era (November 1980–March 1983) as lived and recorded by an insider in his personal journal.
Inside Reagan's Navy offers an engaging, up-close narrative of Untermeyer's experiences in the Pentagon, interwoven with descriptions of events and people, humorous anecdotes, and telling quotations.